"Rest when you're weary. Refresh and renew yourself, your body, your mind, your spirit. Then get back to work."
- Ralph Marston


"True friendship is like sound health; the value of it is seldom known until it is lost."
- Charles Caleb Colton





Being asked for a Password to view a site page? Not a problem!

Some of the site product pages are available only to Subscribers like you to view, that we have ongoing contact with, so they are password protected.



Just enter WT (in capitals)to open the page.



REPORT: "Guide to Genetically Modified Foods" continued:
How Is Genetically Modified Food Affecting Your Health?

When you eat foods that have been genetically modified, you're at a greater risk of having a potential allergic reaction - especially if you already have allergies. Genetically modified foods have been known to cause allergies in consumers.

An allergic reaction to something happens as a result of your body's immune system attacking a foreign body in order to try to keep you safe.

Since humans were never meant to eat these altered food products, the body's immune system kicks in and attacks these foods once they're in your system.

Not only does this process then cause an allergic reaction, but you can also run the risk of having a greater reaction. This can happen because some of the genetically modified foods can be modified with foods that a person is extremely allergic to.

You can come into contact with trace elements when a food such as a peanut's genetic makeup is inserted into another food. The genes in a food or animal product are designed to work in a way that's best for that plant or animal.

Even though there may be genetic flaws, these flaws only impact the original plant or animal. It doesn't affect a human.

However, when trying to create a superior product by modification, the genes can be altered in such a way that they become dangerous to a human's long-term health.

Eating genetically modified foods increase your chances of developing certain types of cancer. Two of the largest risks of cancers associated with these changed foods are stomach and colon cancers.

These cancers can happen because some of the modified DNA is infected with a virus. This virus then causes changes to the modified DNA.

And what's so scary about these changes is that your stomach and digestive tract can't break this DNA down and remove it from your body.

That means this rogue DNA, which wasn't present in the food until it was genetically modified, can cause harm to your body without you even knowing that it's happening.

And studies have been conducted that prove that genetically modified foods do cause some pretty serious health risks when they're consumed. In one study involving rats, it was proven that digestion problems occur.

Rats that were given genetically modified foods to eat were found to have intestinal damage and liver problems. A diet that contained these foods also caused death in young rats.

Trying to modify food sources also causes superbugs to flourish. Genetically modified foods have been shown to cause an increase in disease resistant bacteria.

Whenever animals are given large amounts of antibiotics in order to kill germs and to boost production, human health pays the price. What happens is that humans eat these foods with these genetic changes.

The attempt to kill off germs that affected the animals was not one hundred percent successful. Some germs were able to survive the antibiotic.

This increases a human's risk of developing a serious illness that's resistant to antibiotics and other treatments. The result is the formation of a superbug.

How Genetically Modified Foods Affect the Environment

One of the supposed reasons for creating genetically modified foods was to make a food source that was more resistant to pesticides than normal foods. This didn't mean that growers stopped using pesticide.

What it meant was that the growers wanted crops that could be sprayed, but the pesticide wouldn't kill the crop - just the pest or weeds. But, this wasn't always successful - and some of the pests became resistant to the pesticide.

Because of this, even stronger pesticides known as neonicotinoids had to be used. This has a dangerous side effect for humans.

When people eat these altered foods treated with the stronger sprays, they're exposed to the dangerous alterations within the food and also to the pesticides that the foods were sprayed with.

Thanks to the stronger pesticides on these foods, it also affects the insect world - and in a very negative way.

With news reports showing the death of thousands upon thousands of bees, studies showed that exposure to stronger pesticides were thought to be the culprit.

Bees play an essential part in pollinating plants, vegetables and fruits. As the bees die out, the number of bee colonies will begin to dwindle. This could result in a food shortage that affects both national and global farmers.

Another way that genetically modified foods affect the environment is through cross contamination. An example of this would be two cornfields not far from one another.

In one of those cornfields, genetically modified crops are being grown. In the second field, the corn is not genetically altered.

While the second farmer may want to grow organic crops, his supply can become accidentally contaminated by the crops from the genetically modified field.

If the soil is contaminated by these organisms, then both farms could become affected. Pollination is another possibility. Pollen is often blown into the air by the wind.

If some spores from genetically altered crops land in the naturally grown field, they could cause contamination.

So even though you might be buying organic food, because of this contamination, your food could still be genetically changed.

Studies have shown that this cross contamination is occurring. If it continues to go on, the world's food supply could end up genetically modified.

All of the changes to the environment because of genetic modification are still not fully understood.

And since the total effect of genetic alterations to foods is still not completely known, there's a strong risk that the world's ecosystem could be impaired.

Even a small upset - such as millions of bees dying - could cause a ripple effect through the food chain that could result in massive changes to the world's food supply.

How to Avoid Eating Genetically Modified Foods

Since there are so many foods that contain unhealthy modifications, trying to figure out which foods aren't altered can be confusing and overwhelming. You want to find ones that are safe and healthy.

But once you know what to look for, then shopping for healthy foods won't be such a hassle. One of the best ways to avoid genetically modified foods is to buy foods that are organically grown.

This means that the food isn't altered by genetic changes. And unlike genetically altered foods, which are not clearly labeled, organic foods usually do contain a label.

This packaging assures consumers that the item they're purchasing can be trusted to be organic. Many fruits and vegetables that are sold to consumers in the US are free of any genetic modifications.

However, there do happen to be a few exceptions to this. You'll want to watch out for foods that can possibly be altered. Look out for sweet corn, papaya, zucchini and summer squash.

Some of these foods have been known to have undergone modification. Papaya that is grown outside the US is usually not genetically altered in any way.

But if you happen to purchase papaya that comes from Hawaii, there is a risk that the food was exposed to genetically modified organisms.

At this time, there aren't any genetically altered fish foods that can be purchased in stores by consumers.

However, the companies that are pro genetic modifications are pushing for the approval of genetically altered fish.

Even though fish currently isn't on the modified list, that doesn't mean that the ones you buy haven't been fed a diet that contains genetically modified foods. To avoid this possibility, you'll want to skip buying the farmed fish.

Instead, what you want to look for is wild fish. You'll also want to make sure that you read the labels when you buy canned fish.

You only want to buy canned fish that's packed in olive oil or water - since some canned fish may contain oils that have been genetically modified.

When it comes to buying steak or turkey, you want your meats to be organic. Like other organic foods, organic meats are usually labeled.

But just because a meat is labeled as organic doesn't mean it's entirely in the clear.

Many growers feed their livestock genetically modified foods, which means you're still at risk of consuming modified foods.

Instead, you want to purchase meat that has been grass fed. This ensures that the meat you're consuming really is free from genetic changes.

You can also learn more here about how to detox when your body needs to clean out some of the daily toxins you have absorbed Detoxification Guide

And there is more information here about What are the effects of Change of Diet and detoxing?



We hope you found this report helpful to you and that you will put the content to good use for improving your health and wellbeing.

Learn more about improving your general health by getting better Nutrition for your Cells

We also have a free report that you can download when you are there about this subject!

We wish you well in your search for healthy diet solutions and your movement towards better health in all areas.

Contact Us if you would like a free private consultation with us about your health online.

To open page linked to below just enter WT in the password box on the page.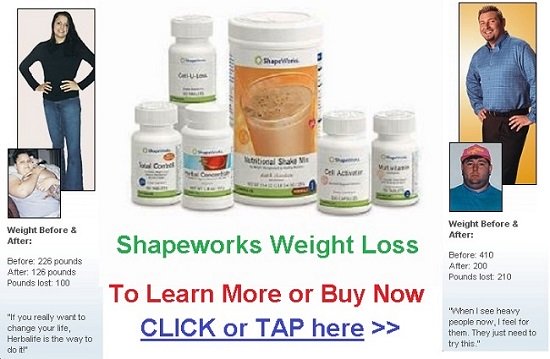 Warren's Notes :
I have been working with nutrition products for over 25 years now and that gives the chance to look back and have a bit more perspective on things.

Originally, sometime last century, I took over my family photographic business in a small town in country Australia.

We were photographers: doing weddings and portraits and all of those things and we had a retail business with camera sales and film processing and picture framing etc.

It was a busy life and marrying and having 4 children made it even busier.

As time passed though I found myself working harder and harder to financially just stay in the same place. It seemed I needed to keep doing more, and adding new things to my business, just to keep the staff paid and the bills sorted.

Then there was a change with the imminent emergence of digital photography and I knew that was going to fundamentally effect my traditional business.

I began looking at other options for additional income streams and when a friend rang me to talk about nutrition and nutrition products I checked it out.

I was fit and strong, training martial arts as I have said, but I was always tired. I'd been tired all my life so it seemed normal to me. Now I think that this was some form of Chronic Fatigue Syndrome (CFS) but back then I had no idea about any of that.

I tried the nutrition supplements, used a full program, just to see what they were like. Normally, using serious nutrition supplements, people feel a difference in energy levels after they start after just a few days. For me it was a few weeks (again indicating CFS).

Then one day I was up in the morning reaching for a shirt in my cupboard and I froze in shock. I realized that I could not remember getting out of bed! That was just stunning as all my life I had needed to force myself to wake up and to get up. I could not remember ever just waking and getting on with the day.

After 25 years now of not having the energy problems I realize what a massive difference to my life getting involved with nutrition has made.

Over the weeks to come I'll talk more about this in this ezine about the story that grew out of being involved with nutrition products and working with them and also about the things I have learned, the things that I have seen.

I'll also be able to write about other things that having energy has allowed me to do (last year I visited my 50th country and, God willing, there will be a lot more places to see in the future).

For now, I will just welcome you and thank you for taking the time to read through this.



Remember, any time you want to learn more about anything in this ezine, or just need a chat about your health, drop me a line and I'll email back as soon as I can, and if you leave your phone number I'll even call you back on my dime!

I'm a real person, with a passion for helping people, so drop me a line!


Have a Laff!
Wisdom of Kids:

When your dad is mad and asks you, "Do I look stupid?" don't answer him.
Heather, age 16

Never tell your mom her diet's not working.
Michael, age 14

Don't flush the john when your dad's in the shower.
Lamar, age 10

Never ask for anything that costs more than $5 when your parents are doing taxes.
Carol, age 9

Don't pick on your sister when she's holding a baseball bat.
Joel, age 12

Never spit when on a roller coaster.
Scott, age 11

Listen to your brain. It has lots of information.
Chelsey, age 7

Stay away from prunes.
Randy, age 9

Forget the cake, go for the icing.
Cynthia, age 8

Never try to baptize a cat.
Laura, age 13



Feel free to download and share the social media image below - ENJOY!


~*~*~*~*

If you have any questions or would like to have direct contact to discuss anything related to this page, nutrition products or working with the nutrition industry then please send a note through the Contact Us form here on The Health Success Site

And you can also learn more about me on my profile page here: Warren Tattersall



~*~*~*~*~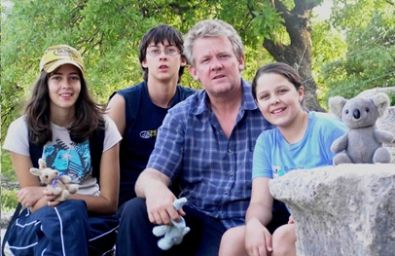 Thank you for joining us this week, I hope that you have found some extra motivation and inspiration to achieve lifetime optimal health!



To update yourself on our new resources and lifetime optimal health strategies just go to Your Health Online at The Health Success Site



Your Editor,
Warren Tattersall
www.TheHealthSuccessSite.com



~*~*~*~*

Remember to download your book for Subscribing!





The Ultimate Secrets of Healthy Heart & Longevity Finally Revealed! - Learn How You Can Add 10-20 More Years To Your Life By Reversing Arteriosclerosis & Curing Bad Habits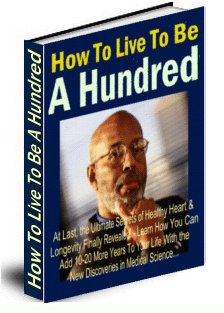 If you are under 20, you can increase your life-span by as much as 15 years.

Even if you are over 60, you can still enjoy more than two golden, bonus years by following the advice in this life-changing book!


Just mouse over the link below and click "right mouse button" and select "save target as" from the window that appears, to save this 200+ page book to your computer



ENJOY!



~~~~~~~~~~~~~~~~~~~~~~~~~~~~~~~


DISCLAIMER: All information is intended for your general knowledge only and is not a substitute for your counselor's advice or treatment.


Use of these products and tips are at your own risk. We make no warranty, express or implied, regarding your individual results.


~~~~~~~~~~~~~~~~~~~~~~~~~~~~~~~


DISCLOSURE: I may be an affiliate for products that I recommend. If you purchase those items through my links I will earn a commission.


You will not pay more when buying a product through my link. In fact, I oftentimes am able to negotiate a lower rate (or bonuses) not available elsewhere.


Plus, when you order through my link, it helps me to continue to offer you lots of free stuff. :)


Thank you, in advance for your support!


No Liability

Under no circumstances will the product creator, programmer or any of the distributors of this product, or any distributors, be liable to any party for any direct, indirect, punitive, special, incidental, or other consequential damages arising directly or indirectly from the use of this product.


This product is provided "as is" and without warranties.


Use of this product indicates your acceptance of the "No Liability" policy.


If you do not agree with our "No Liability" policy, then you are not permitted to use or distribute this product (if applicable.)


Failure to read this notice in its entirety does not void your agreement to this policy should you decide to use this product.


Applicable law may not allow the limitation or exclusion of liability or incidental or consequential damages, so the above limitation or exclusion may not apply to you.


The liability for damages, regardless of the form of the action, shall not exceed the actual fee paid for the product.


Note: Articles in this ezine may concern health treatments and references to trademark brands.


These articles are supplied for entertainment purposes only.


Any claims that are made in your use of them and any consequences of your use of them are your own responsibility.


You are advised to take legal advice in relation to setting up disclaimers and other aspects of your business.


~~~~~~~~~~~~~~~~~~~~~~~~~~~~~~~


Unsubscribe only if you want to stop receiving this ezine.


Instructions are below.


~~~~~~~~~~~~~~~~~~~~~~~~~~~~~~~