Thank you for subscribing to "Your Health Success" ezine, delivered to your inbox every week.

I hope you enjoy the e-zine as much as I do writing it.

Index:

Optimum Health Tip:
Quote of the Day:
Health Report: Anti Aging for Men
Recommendations & Sponsors
Warren's Notes
Have a Laff!
Inspirational Meme:
Your ebook download "How to Live to 100"

Thank you to my readers who refer other people to my ezine. If they want to subscribe for the next edition, they can just visit the website and subscribe here: SUBSCRIBE to eZine

If you ever decide that you want to unsubscribe, you will find the link to do so at the bottom of this page. (But we will really miss you!)


Optimum Health Tip:
Simply Healthy

* Hand-washing is never a "suggestion". Wash thoroughly with soap and scrub for at least fifteen seconds before rinsing thoroughly.

* If you frequently end up with bladder infections, cut irritants such as caffeine, spicy foods and acidic foods from your diet.

* Avoid sunscreens with a citrus or coconut scent: This can indicate the presence of psoralen, which speeds up aging!

* If you have asthma, choose aerobic (endurance-building) forms of exercise rather than anaerobic (e.g. sprinting).

* If you need to carry an Epipen, make sure you always carry at least 2 (1 is rarely enough). And keep them current.

* If something is not working in your life, get rid of it. The results will be less stress and better health.

* Whether or not you opt for a low-carb diet, starchy or sugary foods should make up no more than 1/3 of your daily food intake.

* Eat lots of leafy green vegetables like spinach and kale if you want to protect your eyesight.

* Our foods and diets are no longer "pure". It's now essential to supplement with vitamin D in the winter and Omega 3/DHA all year round.

* Not only does smoking age your skin, it causes cataracts, macular degeneration and optic nerve damage.

* Be eye-smart: Winter or summer, use sunglasses that block out 99-100% of both UV-A and UV-B radiation.

* Always wash your hands thoroughly when taking out or putting in your contact lenses. (How many do that, do you think?)


Motivating Quotes:

"The way you think, the way you behave, the way you eat, can influence your life by 30 to 50 years."
~ Deepak Chopra



"Your body hears everything your mind says."
~ Naomi Judd



"Rest when you're weary. Refresh and renew yourself, your body, your mind, your spirit. Then get back to work."
~ Ralph Marston


REPORT: "Anti Aging for Men"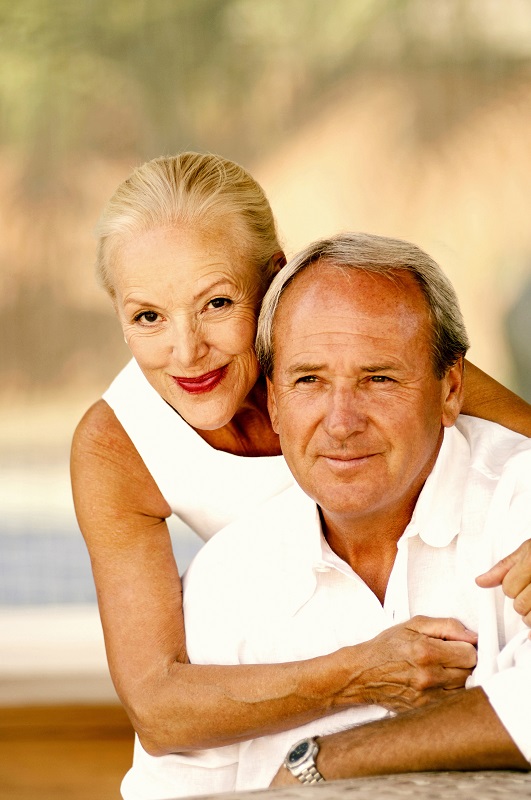 Anti aging used to be an industry just targeting women. It was more of a beauty niche for those who wanted to look and feel great about themselves. Now, men make up a hefty portion of the anti aging industry, and manufacturers have responded with products just for their gender!

Anti Aging Skincare for Men

Wrinkles don't just happen to women - men get them, too! And they're no happier about seeing fine lines around the eyes and mouth than women are.

But it's not a wrinkle issue - skin becomes discolored and blotchy and it gets dry, making a man look much older than his years.

Men, just like women, need to watch their skincare regimen as they age. First, you want to start by feeding your skin from the inside out.

Eat plenty of fruits and vegetables rich in antioxidants, vitamins and minerals so that your skin cells have a fighting chance.

Men generally have to shave their face, so this can be extra harsh on them. You have to maintain supple skin and soften it so that it remains hydrated and plump. There are many skincare products that you can get to complete a anti-aging skincare regimen for men.

Washing your face is a must - whether you're wearing a three-piece suit to the office or working outside in a labor-intensive job. We all have dead skin cells that need to be sloughed off.

Once in awhile you might also want to use an exfoliant. This doesn't have to be a daily skincare routine, but it can be a few times a week. Cleanse and exfoliate so that you can then apply moisturizers that hydrate and plump up your skin.

When you moisturize your skin, make sure you use a separate eye cream and body cream from what you use on the rest of your face. The eye cream is for more delicate areas, and the face creams are more delicate than body creams.

You can get an anytime moisturizer or split your regimen up into a day and night routine, depending on how your habits are. Ideally, you'll wash and moisturize twice a day.

In the morning, you're washing off the dead cells that have appeared during the restoration process overnight. At night, you're washing off the free radicals you've encountered during the day.

Make sure you choose the right skincare products for you based on whether or not you have sensitive skin. Choose items that are filled with SPF protection so that if you are outside, you get protection from the sun damage that makes you look older.

And choose Retinol as an ingredient in your nighttime skincare products so that it can help repair sun damage done throughout the day. If you apply it in the morning, it can make your skin more sensitive to the sun's rays.

Testosterone Therapy for Men

As you age, men start to lose testosterone, which is an important hormone that keeps you youthful and energetic. Luckily, you can supplement that hormone to help restore some of your testosterone.

There are creams called natural androsome creams that help combat the loss of testosterone in your body. Some men see a loss before their 40s, but others begin a gradual decline around that age.

You'll notice a wide range of symptoms, including:

* S'exual dysfunction
* Loss of bone mass
* Increased fatigue
* Depression
* Insomnia
* Memory loss...and more.

Testosterone is the main hormone that men have in their bodies. You want to be a viral man, not a man who is suffering from physical and mental weaknesses. Supplements can help you with this pursuit.

When you lose testosterone at too rapid of a rate, you become at higher risk for developing heart disease, osteoporosis, cancer and other ailments.

When you begin supplementing your testosterone, you reduce those risks, and your blood pressure, clotting abilities, and cholesterol and triglycerides numbers all have a better chance at stabilizing and getting back to normal levels.

If you've noticed any signs of low testosterone, get your doctor to run a test so that you can get treatment as soon as possible. Symptoms include:

* Low interest in s'ex
* Balding
* Erect'ile dysfunction
* Low energy levels
* Less muscle mass, more fat
* Moodiness

(continued below...)


Recommendations & Sponsors:
Our Sponsors and Affiliates are what keep this newsletter and our website self help books, articles and resources free to you, so we appreciate your support when purchasing from our sponsors.
I have been involved in sports all my life, and in my 50's I started serious weight lifting. My goal is to enter competitions after my 60th birthday and challenge the Australian categories in my age group.

As a result I have learned much about this sport and the requirements for building muscle.

This book with give you valuable tips to begin your own body building and weight lifting career: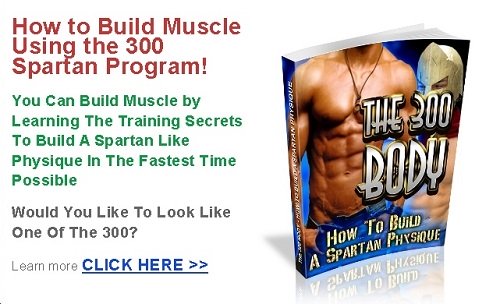 One of the most powerful products I can recommend to my clients is the Thermojetics Beverage. It speeds up your metabolism and boosts your energy to burn more fat faster.

Delicious range of flavours, mix instant crystals with hot water or juice, enjoy in dozens of different ways throughout your day.

Just ask me for more info about Thermo or check out the page linked to below.





Being asked for a Password to view a site page? Not a problem!

Some of the site product pages are available only to Subscribers like you to view, that we have ongoing contact with, so they are password protected.



Just enter WT (in capitals)to open the page.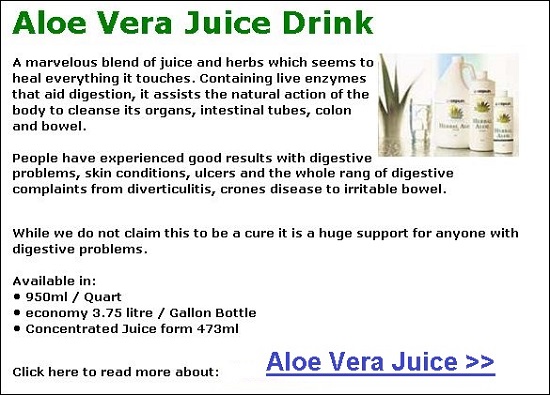 REPORT: "Anti Aging for Men" continued:
Supplements for Energy and Vitality in Men

Aside from testosterone supplementation, one thing you want in your supplement regimen are antioxidants to protect your body against free radicals.

Every day you encounter things that harm your inner and outer body - and you can't even see this pollution.

You can start with a multi vitamin made specifically for men. They even have some for men over 50, so make sure you pick one that's right for your age and gender and not a one size fits all.

You might want to talk to your doctor about adding an aspirin to your daily intake. This can help you avoid a problem that's common to men as they age - heart disease.

Aspirin will keep your blood flowing and work to prevent colon cancer. But it can also cause stomach issues, so let your doctor monitor your intake.

You might also want to get started on carnitneis. This is a supplement that helps you convert that beer belly into muscle. It does more than that, though.

It helps reduce chest pain, assists you with memory retention, helps diabetics, reduces fatigue, and works as an anti depressant.

Fish oil is another supplement you want to make sure you're taking. The omega-3 fatty acids found in fish oil pills contribute to heart health. It lowers your triglycerides numbers and improves cholesterol.

Another thing that fish oil does is helps you retain proper eye health. This is something that typically worsens as we age. Fish oil helps with macular degeneration, but it also helps with glaucoma.

Some people suggest that men start taking an HGH (human growth hormone) when they begin aging faster than they'd like to. There is a debate brewing about this one, so you'll need a doctor's consultation before embracing it.

CoQ10 might be worth looking into as well. It helps with cellular functions, and that keeps you energetic and healthy as you age. It helps with so many body functions - but mainly heart disease.

Men's Mental Anti Aging Regimen

As you age, your mental health starts to decline just as your physical health does. But it's not inevitable.

You can take steps to engage in an anti aging regimen that includes working on your mental capabilities.

The aging population suffers from many issues in the mental health category, including:

* Anxiety
* Depression
* Memory loss
* Panic attacks

Many people don't receive the help they need because they consider it a normal part of the aging process. But although it's common, it doesn't have to be a part of your life.

Many of the mental problems stem from physical health woes - and vice versa.

You can contribute to heart disease through added stress and anxiety, and being diagnosed with heart disease can cause increased stress and anxiety.

Make sure you maintain or re-ignite your socialization skills. Don't allow yourself to become a hermit, cut off from the world and feeling sad and alone as you grow older.

The Washington Post reported in 2013 that Baby Boomers are committing suicide at an alarming rate. As men age, they sometimes find themselves alone, mired in health issues and chained to mounting debt.

Sometimes the decision is made shortly after seeing a doctor and discovering a decline in health, so it's important that you keep up with your health and talk to a licensed professional who can get you through situations where you might be scared and feeling hopeless.

You might notice that you start to feel more paranoid, have trouble sleeping, and you're more stressed out.

You need to learn how to engage in better sleep hygiene, how to implement stress reduction measures, and keep your mind sharp as a tack.

Practice honing your memory skills and cognitive function through playing games that assist you with this. There are memory games online or you can buy puzzles like Sudoku to help stimulate your brain function.

S'exual Issues Due to Aging

We mentioned carnitine earlier as one of the supplements you should take.

Well it has another function - and that is to increase sp'erm count in men. This naturally declines over time as you age.

Other s'exual dysfunctions you might encounter as you age are erect'ile dys'function. Being unable to get an erect'ion can be depressing, as well as humiliating for a man.

Sometimes it can take longer, and sometimes imp'otence - where you are completely unable to get an ere'ction - occurs. By the time you reach 65, you might be one of the quarter of the male population who suffers from this.

It happens because of other physical issues such as diabetes, heart disease, or sometimes even the medication that you're on. Sometimes you can get an ere'ction, but it doesn't last - or it's too soft.

You might find that you're suffering from a loss in your lib'ido. You just have no interest in s'ex, and this can pose a problem if you're in a committed relationship with someone.

If you're on medication and you notice these problems arising, talk to your doctor about possibly switching your medicine to something different to see if it helps.

If you're not on medication, then you need to tell your doctor about the symptoms and see if he can possible help you find a solution.

No matter how old you are getting to be, you still want to practice safe se'x. In 2012, a report came out that told of the rise of se'xually transmitted diseases among senior citizens - especially syp'hilis.

There are all sorts of solutions you can try for whatever sexual issues you're having as you age. The "little blue pill" known as Via'gra isn't the only thing that works!

As a man, there are many anti aging tactics you can try to slow time and regain your youthful abilities. Not everything will work and your body won't respond to every treatment.

The key is to keep trying different things until you find what works for you - and then be vigilant about your health so that your body can perform up to your standards.

You can learn more here in our guide about natural Anti-Aging Self Help that you can apply now to take control of your lifelong health and fitness.

We hope you found this report helpful to you and that you will put the content to good use for improving your health and wellbeing.

Learn more about improving your general health by getting better Nutrition for your Cells

We also have a free report that you can download when you are there about this subject!

We wish you well in your search for healthy diet solutions and your movement towards better health in all areas.

Contact Us if you would like a free private consultation with us about your health online.

To open page linked to below just enter WT in the password box on the page.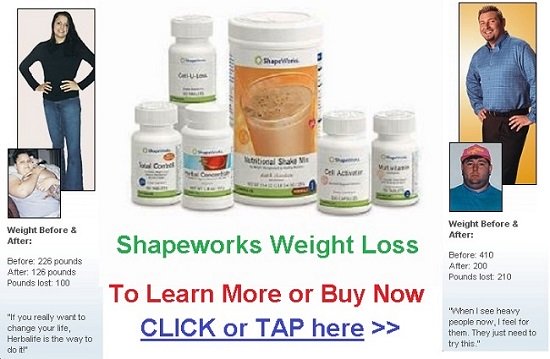 Warren's Notes :
I have been working with nutrition products for over 25 years now and that gives the chance to look back and have a bit more perspective on things.

Originally, sometime last century, I took over my family photographic business in a small town in country Australia.

We were photographers: doing weddings and portraits and all of those things and we had a retail business with camera sales and film processing and picture framing etc.

It was a busy life and marrying and having 4 children made it even busier.

As time passed though I found myself working harder and harder to financially just stay in the same place. It seemed I needed to keep doing more, and adding new things to my business, just to keep the staff paid and the bills sorted.

Then there was a change with the imminent emergence of digital photography and I knew that was going to fundamentally effect my traditional business.

I began looking at other options for additional income streams and when a friend rang me to talk about nutrition and nutrition products I checked it out.

I was fit and strong, training martial arts as I have said, but I was always tired. I'd been tired all my life so it seemed normal to me. Now I think that this was some form of Chronic Fatigue Syndrome (CFS) but back then I had no idea about any of that.

I tried the nutrition supplements, used a full program, just to see what they were like. Normally, using serious nutrition supplements, people feel a difference in energy levels after they start after just a few days. For me it was a few weeks (again indicating CFS).

Then one day I was up in the morning reaching for a shirt in my cupboard and I froze in shock. I realized that I could not remember getting out of bed! That was just stunning as all my life I had needed to force myself to wake up and to get up. I could not remember ever just waking and getting on with the day.

After 25 years now of not having the energy problems I realize what a massive difference to my life getting involved with nutrition has made.

Over the weeks to come I'll talk more about this in this ezine about the story that grew out of being involved with nutrition products and working with them and also about the things I have learned, the things that I have seen.

I'll also be able to write about other things that having energy has allowed me to do (last year I visited my 50th country and, God willing, there will be a lot more places to see in the future).

For now, I will just welcome you and thank you for taking the time to read through this.



Remember, any time you want to learn more about anything in this ezine, or just need a chat about your health, drop me a line and I'll email back as soon as I can, and if you leave your phone number I'll even call you back on my dime!

I'm a real person, with a passion for helping people, so drop me a line!


Have a Laff!
: : Love and Marriage : :

"If falling in love is anything like learning how to spell, I don't want to do it. It takes too long."
-- Glenn, age 7

"I think you're supposed to get shot with an arrow or something, but the rest of it isn't supposed to be so painful."
-- Manuel, age 8

"Once I'm done with kindergarten, I'm going to find me a wife."
-- Tom, age 5

"My mother says to look for a man who is kind. That's what I'll do. I'll find somebody who's kinda tall and handsome."
-- Carolyn, age 8

"It gives me a headache to think about that stuff. I'm just a kid. I don't need that kind of trouble."
-- Kenny, age 7

"One of you should know how to write a check. Because, even if you have tons of love, there is still going to be a lot of bills."
-- Ava, age 8

"I'm not rushing into being in love. I'm finding fourth grade hard enough."
-- Regina, age 10

"Love will find you, even if you are trying to hide from it. I been trying to hide from it since I was five, but the girls keep finding me."
-- Dave, age 8

Feel free to download and share the social media image below - ENJOY!


~*~*~*~*

If you have any questions or would like to have direct contact to discuss anything related to this page, nutrition products or working with the nutrition industry then please send a note through the Contact Us form here on The Health Success Site

And you can also learn more about me on my profile page here: Warren Tattersall



~*~*~*~*~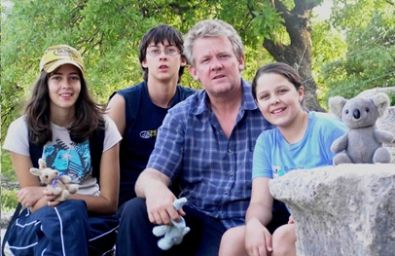 Thank you for joining us this week, I hope that you have found some extra motivation and inspiration to achieve lifetime optimal health!



To update yourself on our new resources and lifetime optimal health strategies just go to Your Health Online at The Health Success Site



Your Editor,
Warren Tattersall
www.TheHealthSuccessSite.com



~*~*~*~*

Remember to download your book for Subscribing!





The Ultimate Secrets of Healthy Heart & Longevity Finally Revealed! - Learn How You Can Add 10-20 More Years To Your Life By Reversing Arteriosclerosis & Curing Bad Habits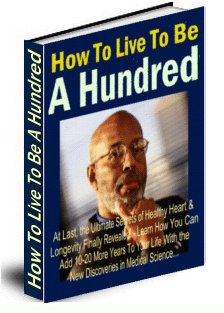 If you are under 20, you can increase your life-span by as much as 15 years.

Even if you are over 60, you can still enjoy more than two golden, bonus years by following the advice in this life-changing book!


Just mouse over the link below and click "right mouse button" and select "save target as" from the window that appears, to save this 200+ page book to your computer



ENJOY!



~~~~~~~~~~~~~~~~~~~~~~~~~~~~~~~


DISCLAIMER: All information is intended for your general knowledge only and is not a substitute for your counselor's advice or treatment.


Use of these products and tips are at your own risk. We make no warranty, express or implied, regarding your individual results.


~~~~~~~~~~~~~~~~~~~~~~~~~~~~~~~


DISCLOSURE: I may be an affiliate for products that I recommend. If you purchase those items through my links I will earn a commission.


You will not pay more when buying a product through my link. In fact, I oftentimes am able to negotiate a lower rate (or bonuses) not available elsewhere.


Plus, when you order through my link, it helps me to continue to offer you lots of free stuff. :)


Thank you, in advance for your support!


No Liability

Under no circumstances will the product creator, programmer or any of the distributors of this product, or any distributors, be liable to any party for any direct, indirect, punitive, special, incidental, or other consequential damages arising directly or indirectly from the use of this product.


This product is provided "as is" and without warranties.


Use of this product indicates your acceptance of the "No Liability" policy.


If you do not agree with our "No Liability" policy, then you are not permitted to use or distribute this product (if applicable.)


Failure to read this notice in its entirety does not void your agreement to this policy should you decide to use this product.


Applicable law may not allow the limitation or exclusion of liability or incidental or consequential damages, so the above limitation or exclusion may not apply to you.


The liability for damages, regardless of the form of the action, shall not exceed the actual fee paid for the product.


Note: Articles in this ezine may concern health treatments and references to trademark brands.


These articles are supplied for entertainment purposes only.


Any claims that are made in your use of them and any consequences of your use of them are your own responsibility.


You are advised to take legal advice in relation to setting up disclaimers and other aspects of your business.


~~~~~~~~~~~~~~~~~~~~~~~~~~~~~~~


Unsubscribe only if you want to stop receiving this ezine.


Instructions are below.


~~~~~~~~~~~~~~~~~~~~~~~~~~~~~~~